Build your own Conductivity meter and/or controller and save. Simply connect your Conductivity cell (conductivity electrode, Probe) to the input via Terminal Board (TB) and the output to analog to digital converter (ADC), Digital voltmeter (DVM), Analog Voltmeter, micro-controller (MC) or PLC. Power the board and get reading.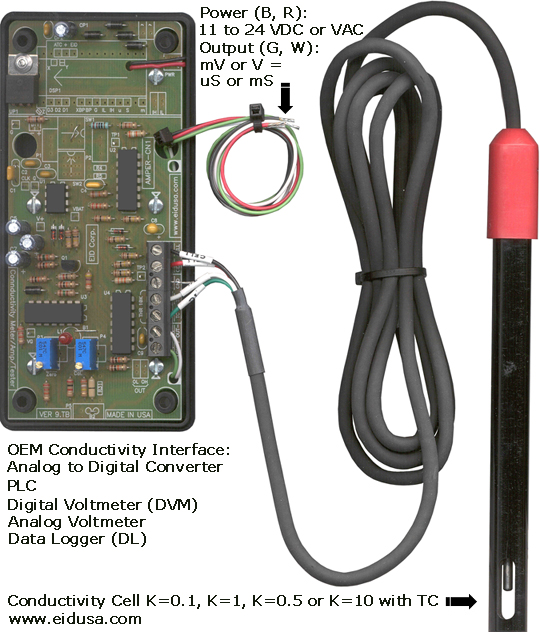 ---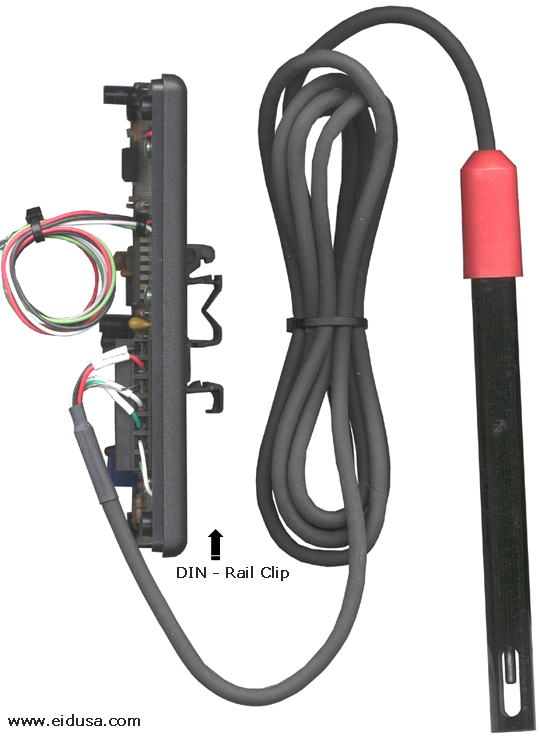 Shown above (OEM front & side views) EID-1599KBK Enclosure with DIN-RAIL-CLIP option, Input via TB, and Output/Power wires
---
Many OEM configurations--configure it your way. Ask our application engineers for more help.
Applications:
Pharmaceuticals

Waste water treatment

Drinking water

Water Coler

Salt measurement

Pool

Bleeding Valves

Chlorine generator salt level readings

Industrial TDS reading

Field conductivity or TDS measurements

Lab conductivity or TDS measurements

Pool, spa water quality