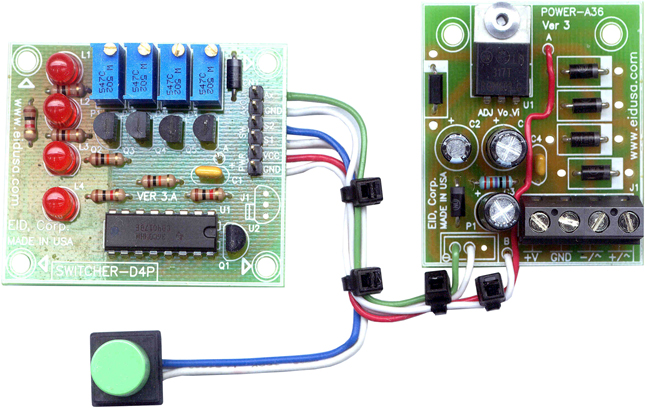 Note: Use heat-sink (if needed). Additionally, Please be advised button, wires and transformer are sold as options
The board is designed to attenuate, filter and regulate 26-30VDC or 24-30VAC to adjustable stable 1.25v to 24V DC.
For our line of transformers click Here
4 LEDs will indicate the corresponding output selected voltage.