Our Philosophy
"Our Philosophy is to manufacture and distribute the best computerized laboratory products in the world."
- EID's Team 1996

Ask for the RED, WHITE & BLUE

Ask for QUALITY

Ask for ELECTRODER - GPH TM
Best Selection on the Web! 100% Made In U.S.A.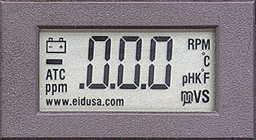 Digital panel meter (3.5 digits)
Use our interface boards and LCD display to construct your own meter, and save!
Contact Information
Telephone:
704-366-HELP (4357)
Monday-Friday 8:00AM-8:00PM EST
Electronic mail:
General information & customer Support: service@eidusa.com
Sales: sales@eidusa.com