---

OEM high impedance input unity gain amplifier board
The OEM custom board is provided with wires (option) for remote applications. Simply connect it to your PLC or Controller and read the mV of your electrode.
* For OEM pH/ORP/ISE unity gain amplifier board with build-in power regulator (see below). Information, wiring and calibration click hear.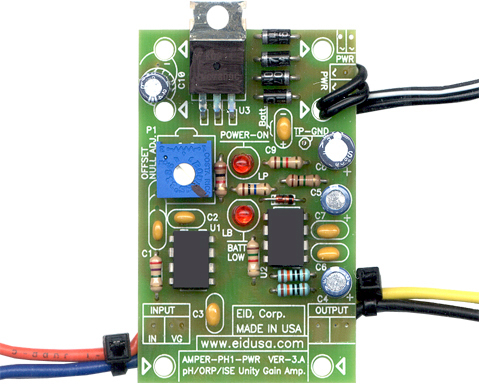 Above picture is our OEM board with build-in power regulator. The board, can be mounted in plastic enclosure (EID-1593 series enclosure) see picture application not #39.
The above board configuration is design to attenuate filter and regulate 11-24V DC, 11-16V AC or 12V car battery (for field applications) to stable 9V DC.
For our 110V or 220V to 12VAC Power down transformer (Class 2 Type Transformers EID-BP series) click Here
Note: Wires, enclosure and mounting screws are sold separately.
OEM Configure it your way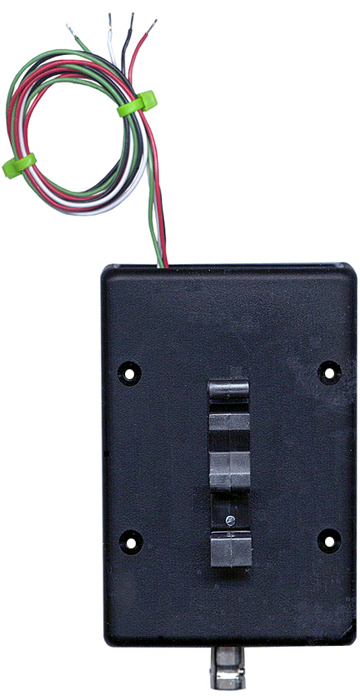 Shown above (rear & side view) EID-1593 Enclosure with DIN-RAIL-CLIP option, BNC input and wires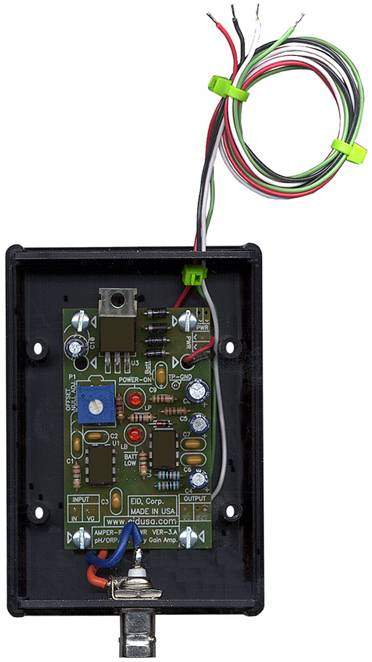 Shown above mounted in EID-1593 Enclosure, BNC input and Output/Power wires
Without front cover, with all options
---
INTERFACER-HIVV1 Features
Built-in power and low battery LED indicator.

Unity gain amplifier.

Power switch option.

Offset null adjustment via trimmer.

Also, designed to operate from 12VDC car battery via Our 12v to 9V adapter for remote applications.
---
Specifications
Input resistance > 10^14 Ohms

Input voltage +/-2.5V

Output voltage +/-2.5V

PCB material FR4

Output Voltage Float

Max power consumption 0.1W

Storage temperature 40 - 70 [F]

Operating temperature 32 - 140 [F] (0 to 60°C) @ 95% RH

Low board DC voltage 9 [V]

Power source 9V battery or EID's 9V voltage simulator

Power indicator LED Green

Battery indicator LED Red

Manufactured 100% in USA
---