EID's soldering equipments: pots, wires, bars, flaxes and more are made to strict industrial standards. Choose from our extended line of soldering products boards.
Soldering Products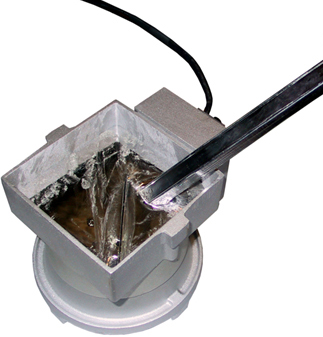 All premium soldering material and product lines we carry are 100% Made in U.S.A.
EID's soldering product benefits:
As a stocking distributor, all soldering materials, product and tools are in stock.

All soldering materials, products and tools are designed and made in the USA.

Full information directly on our web-site in html not pdf format.

Many grade-A fluxes wire core to choose from.

A variety of soldering pots to choose from.

High quality, high grade materials components.

ALL SOLDERING EQUIPMENTS AND MATERIAL ARE PROUDLY DESIGNED, FABRICATED and MADE IN THE USA.