Our state of the art machining facilities will provide you and your company with the highest quality solutions to your specifications. Our Engineers and staff will assist you in all phases of production from CAD/CAM to high end CNC programming and machining works.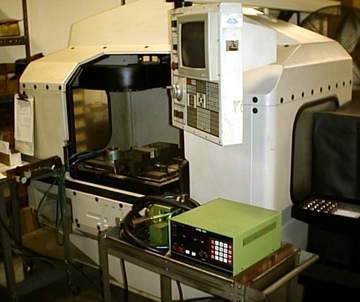 CAD/CAM works:
3,4 and 5 axis CNC programming and machining is our specialty.
Part Design:
We can take an existing part of the customer's choosing and generate a 3D CAD/CAM design or tool path for cutting purposes. We also have the ability to create the part itself and apply the tool paths using the customers blueprints. From full production runs to an individual part, we can meet all of your manufacturing needs.
Machines:
We have a complete line of manual and automatic machining including but not limited to:
Drilling
Milling
Turning
Honing
Engraving
We service the aerospace, medical, automotive and technological industries.
For a quote:
Please call our subsidiary company direct at Triple Point Manufacturing at:
631-218-4988 Ask for Bernie.